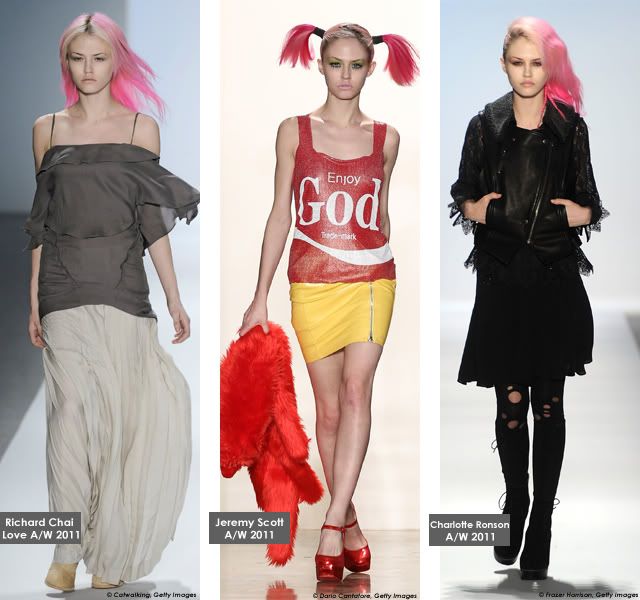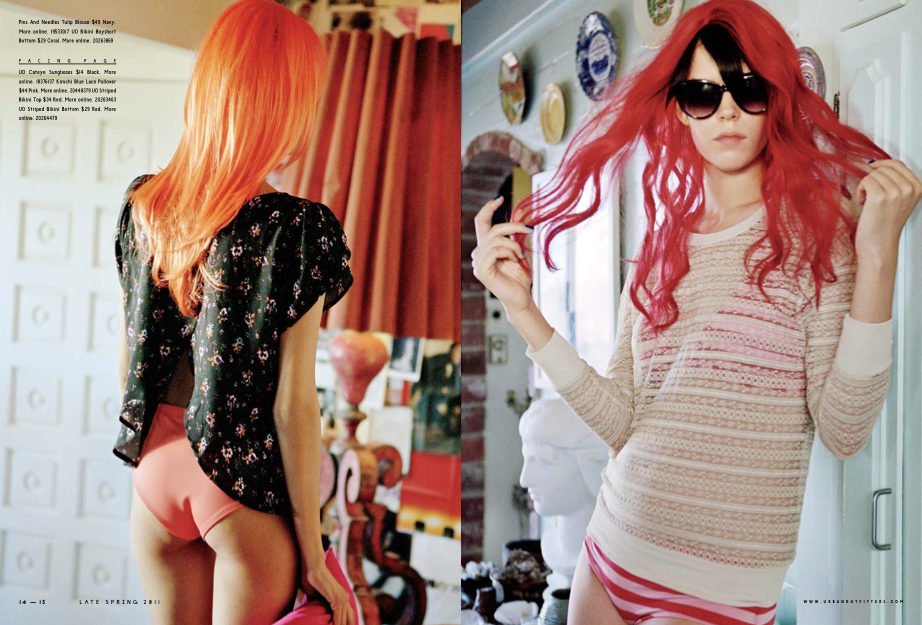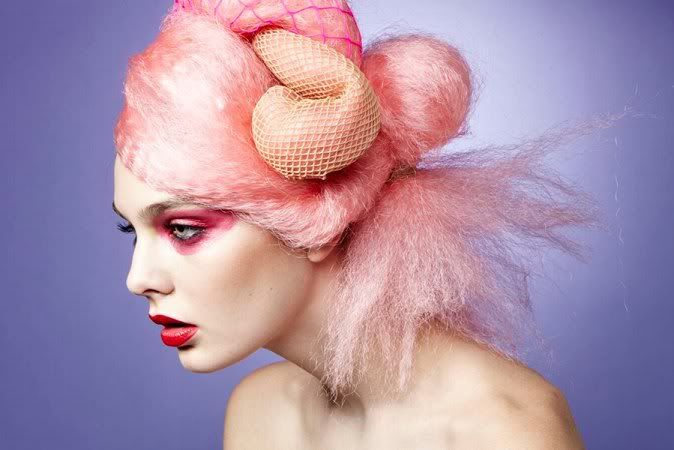 Valentino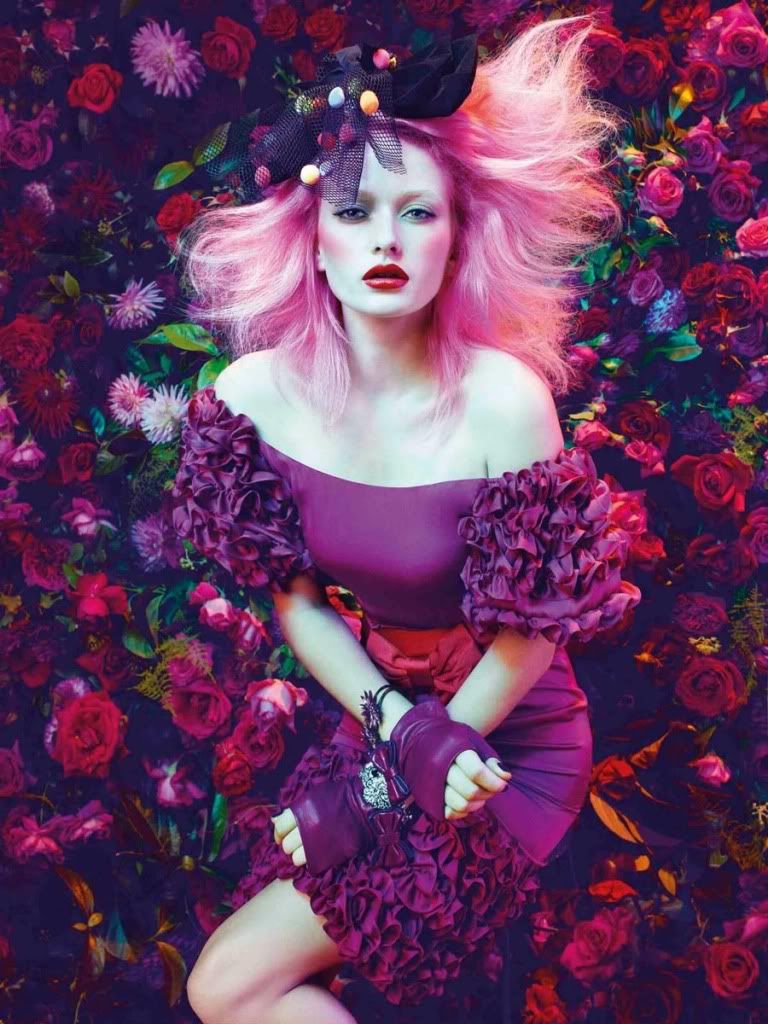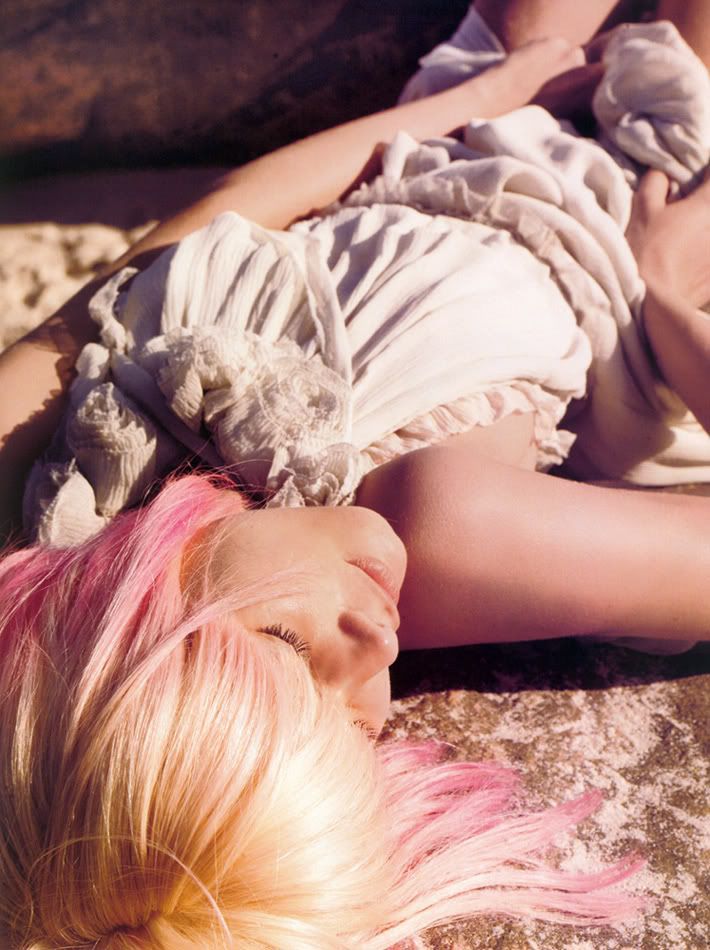 I'd like to say it all started with Charlotte Free, the 18-year-old 5'7" new comer who had everyone at fashion week whispering, "Who is that girl?" Discovered late last year in a Souther California arcade, Charlotte Free has reached the pinnacle of the fashion world, already signed with IMG despite her height and with less than a year's experience of modeling. However, while no one can deny that she is beautiful, Free's defining feature is less about her and more about her head. A mix of Special Effects in Virgin Rose and Cupcake Pink and Manic Panic in Hot Hot Pink and Cotton Candy keeps Free's ombre looking quite, quite pink. But instead of this being troublesome, she actually walked Jeremy Scott, Charlotte Ronson, and Richard Chai in this past Fashion week. It's not a downfall, it's a downright fashion statement and who knows, maybe technicolor hair will be the next big thing.
That said, Free is not the first model to have hot pink hair...or at least isn't the first to be photographed with it. Pink hair models are a love of mine, something I mentioned weeks before Free's fashion week debut on the
Thrifted Blog
. Even my inbox was delighted to see that the new March 2011 catalog featured a model with some hot pink mixed into her hair. While they come in varying shades of pink, the fashion world is no stranger to technicolor models, though here's to hoping it becomes more acceptable as a permanent dye after Free's walk.