via Bear Ca LA
I love this photo spread from Vogue Nippon of Devon Aoki (You may remember her from Fast and the Furious). I personally remember her from when she was featured in Ellegirl: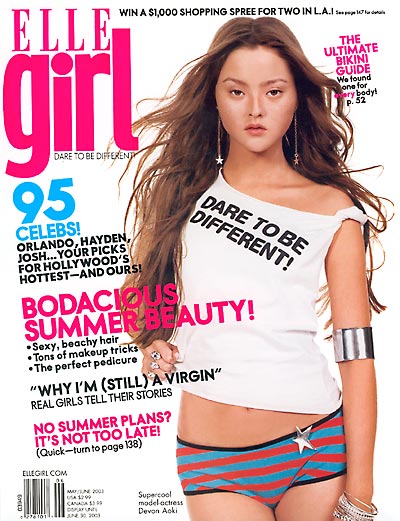 I decided at the time I did not like her or her face. But with this spread, I'm feeling inspired, and you know, I actually like her face. It's amazing how she looks like a giant when she's only 5'5". I love seeing little models making it.

This spread is the kind of series that makes me wish I had been the one behind the camera. Oh well, there will be other days.