One of the most annoying comments I've seen given to an editorial image is that it does not "show the clothing well." Let's make one thing clear here - fashion is not a garment. Fashion is the conveying of an idea, a concept, a lifestyle, a personality, an attitude. A top is just a piece of clothe until someone buys it and makes it her own. There is no style in garments, only style in people.
A outfit lacking styling and photographed plainly is necessary for catalog images, but not for fashion. Buying an expensive piece of clothing doesn't make you stylish, though it can make you broke! The art of dressing is simply that - an art. And while some dress simply for practicality's sake, there are some people out there that seem to never leave the house unless they have masterpiece written all over them.
I realize this is a photography blog, not a fashion blog. But if there is one thing I have learned, it is that poor styling can destroy a fashion shoot. I think that, to an extent, there is often a disconnect between new fashion photographers and styling - and that is simply that they don't do it, whether it be because they don't see the importance or don't know how. I've been doing fashion photography for almost three years now, so one word of advice I can give anyone starting out is just to do it. Never let your models bring their own clothing. For some reason, you can always tell when the model is wearing her own pieces, and you'll never be able to capture the attitude or theme you want if you photograph the model in her clothes.
If you can't get a good stylist on your team, keep up to date. Read fashion editorials in magazines or online and keep up with street style sites like
lookbook.nu
,
chictopia
, and
facehunter
. However, one of my biggest sources of inspiration comes from fashion bloggers. While I used to follow bloggers from all around the world, I have recently come to notice that I have a leaning towards from bloggers from California, which, of course, is not surprising. While they're all different, each blogger's style is both extremely stylish while also relatively practical - which is again, also not at all surprising for some California girls! So here they are, the cream of the crop, my top three favorite fashion bloggers in no particular order.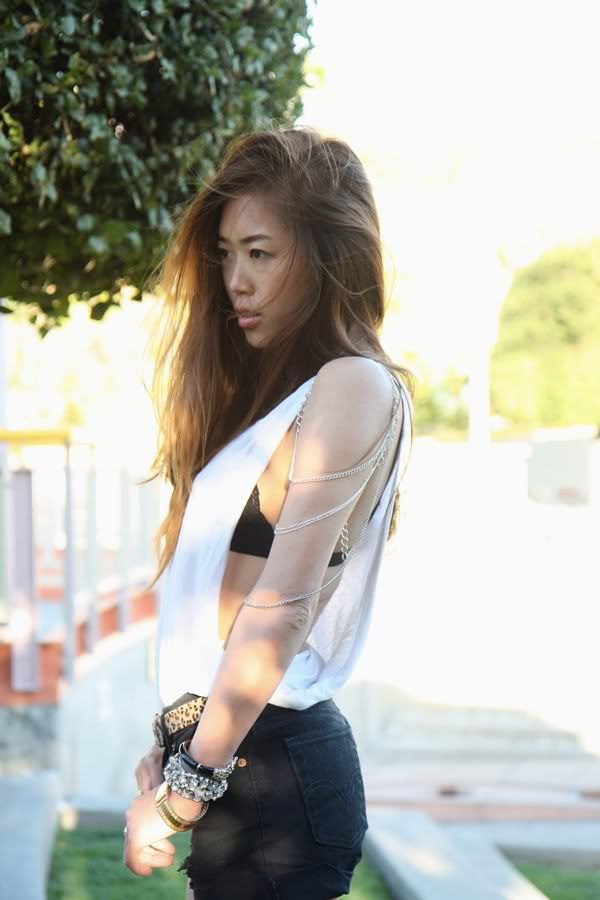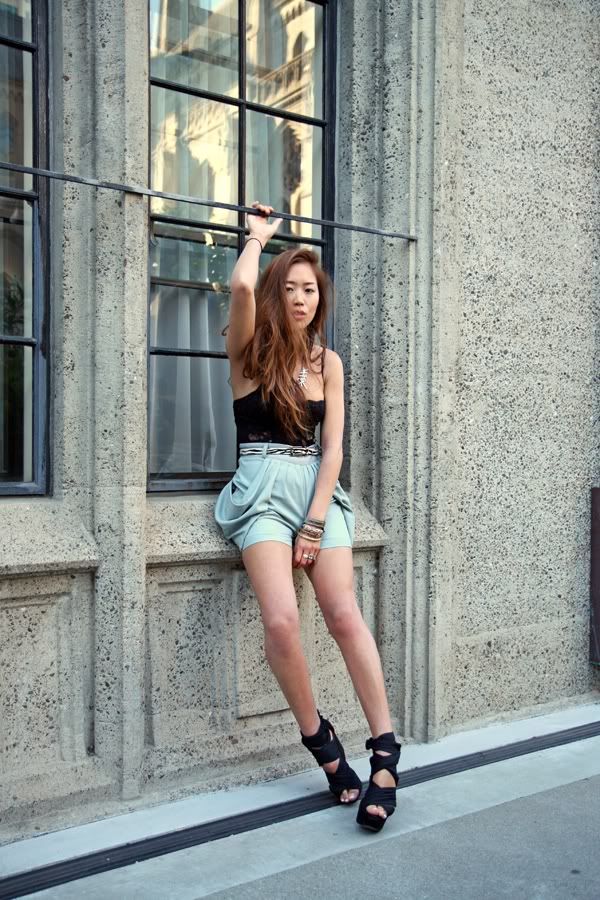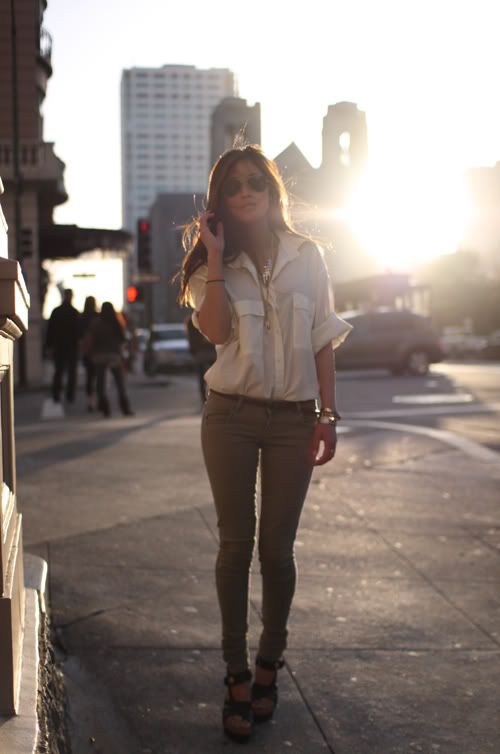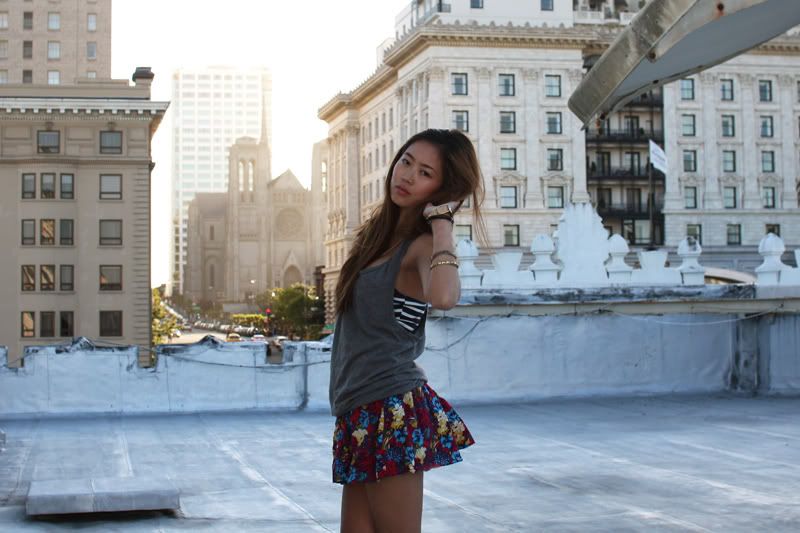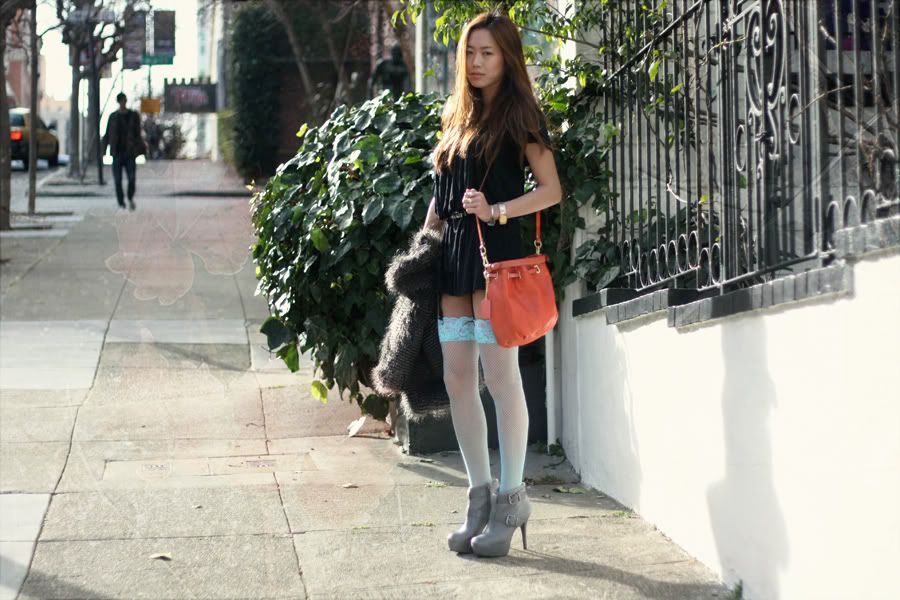 What I love about Aimee's blog,
Song of Style
, is the diversity in her outfits. While some bloggers would shy away from posting an outfit of themselves in a T-shirt and jeans, Aimee doesn't. In fact, not only does she post the images, but she still looks fan-fucking-tabulous in a T-shirt and denim. I love her casual posts because, let's face it, most of us can't sport 5 inch heels and a fluffy dress while hitting the mall or going grocery shopping (which is, unfortunately, how most of spend our days). Aimee mixes feminine and more grunge pieces , and I admire her creativity and daring nature. While I could never myself sport sky blue thigh highs, the last image of Aimee has always stuck out in my mind. This defines fashionista - the blue thigh high and orange bag combo is simply killer.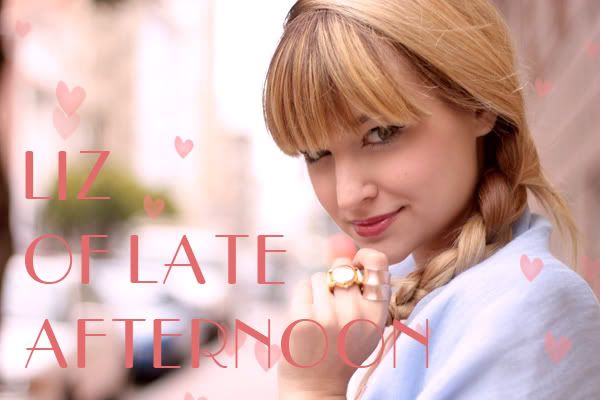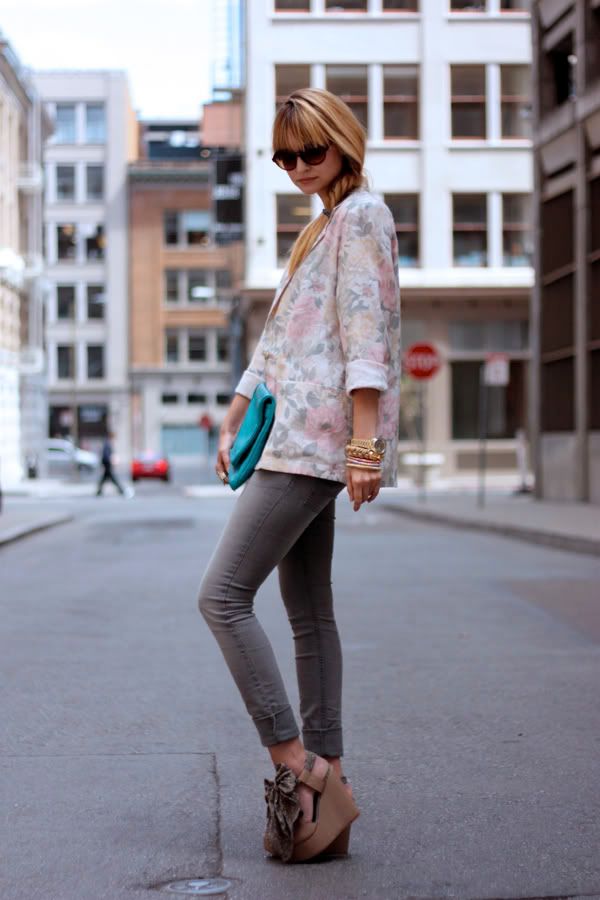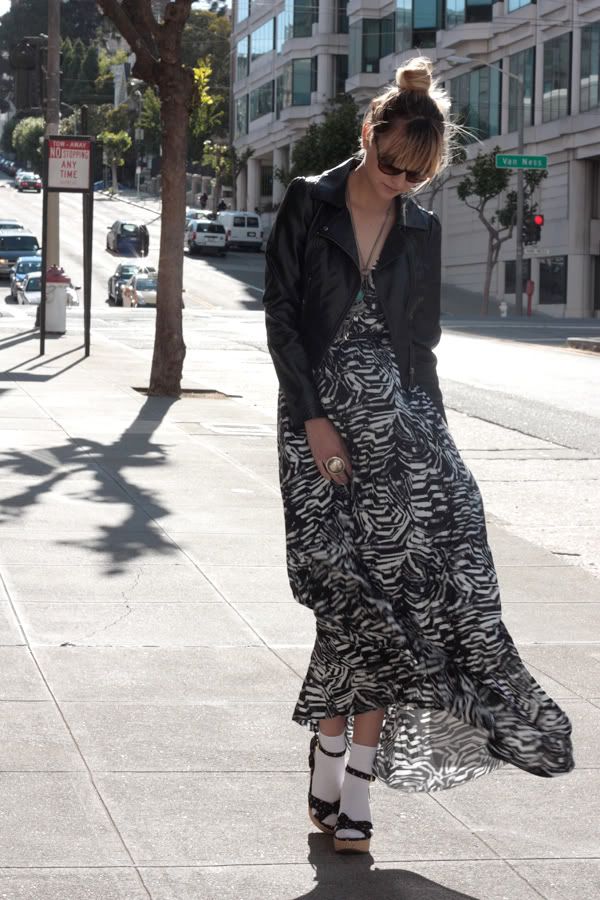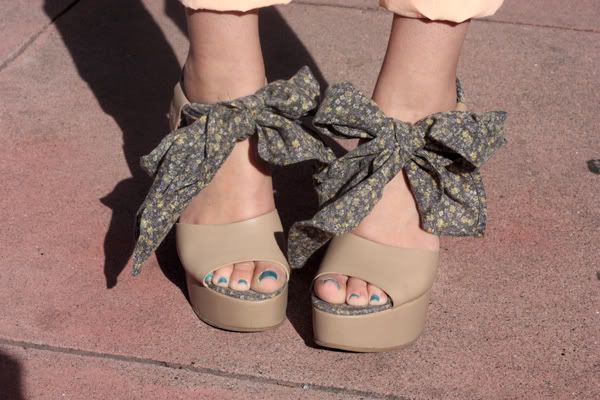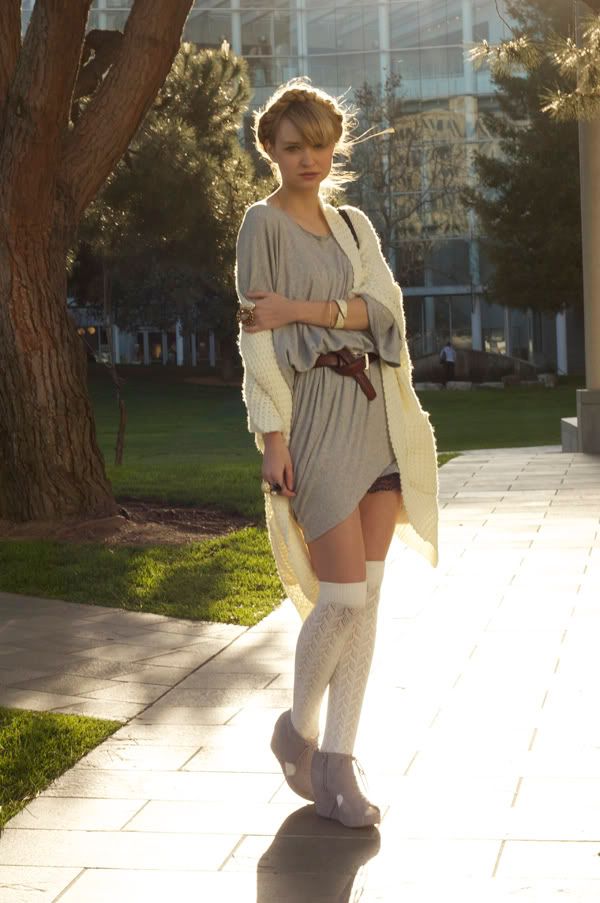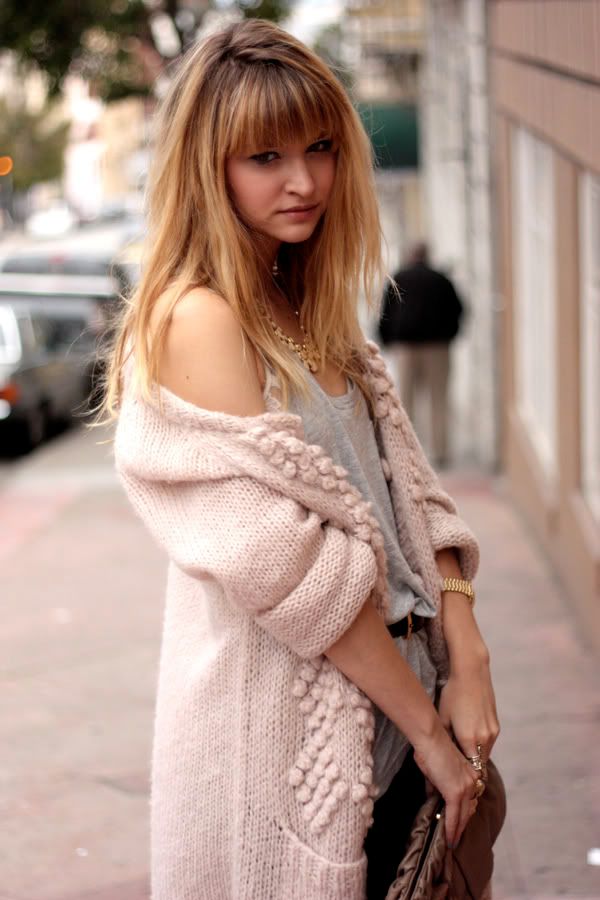 I have been following Liz' blog,
Late Afternoon
, ever since she first started blogging when I discovered her on. I've been a dedicated reader ever since. Liz also has a very laid back, practical yet chic style which I find very wearable. Ladies - style doesn't have to be uncomfortable! Her style mixes feminine and almost vintage-esque pieces with more modern, eclectic pieces, and all of us can appreciate fact that her clothing is also completely affordable - a lot of it comes from stores like H&M and Forever 21. Those adorable bow wedges? They're from Gap. Liz proves that you don't need to spend your life savings to look like a million bucks.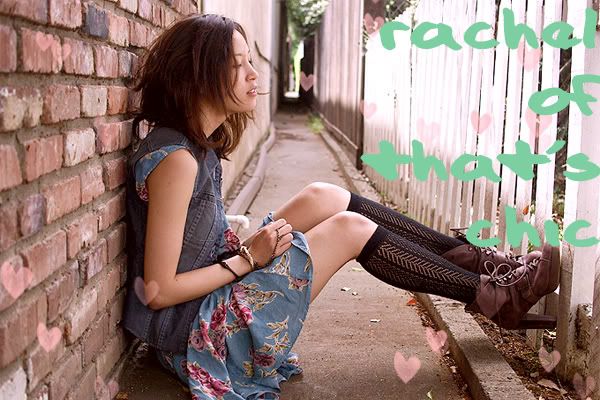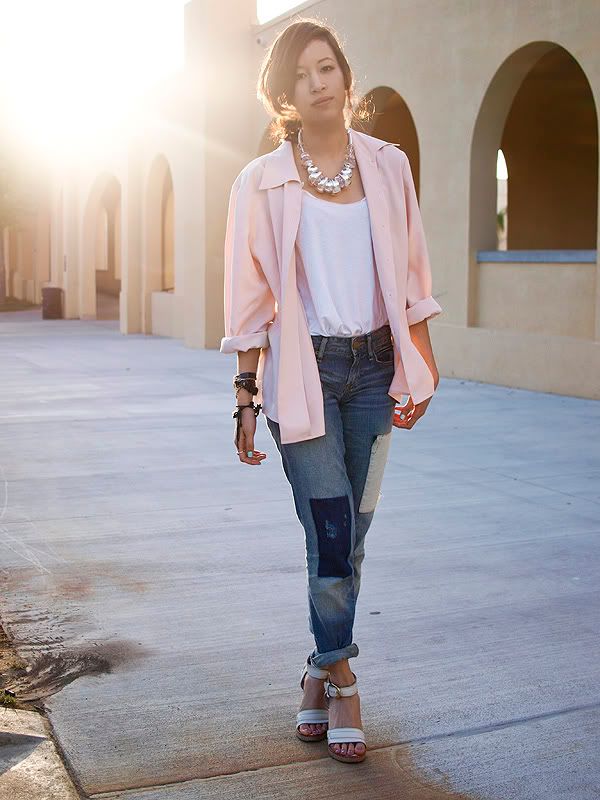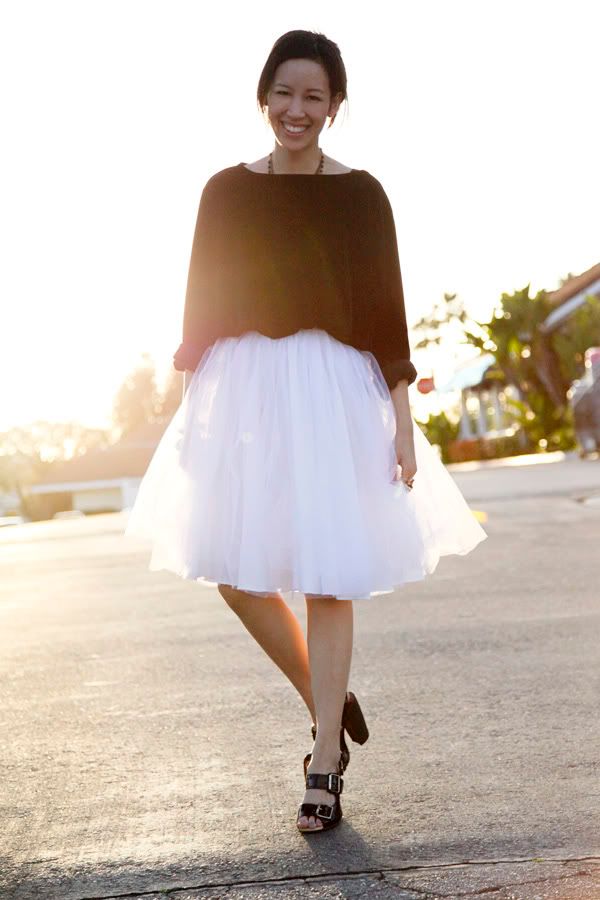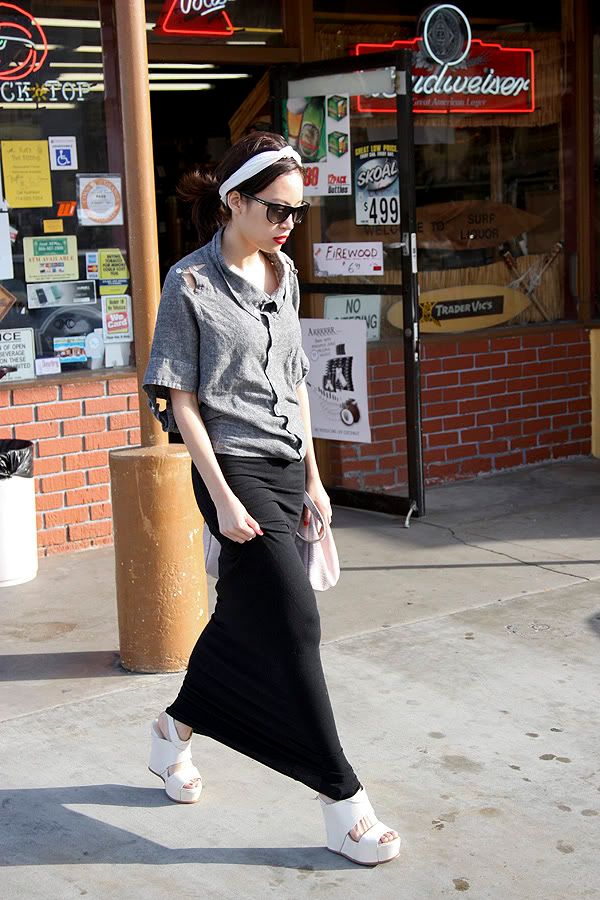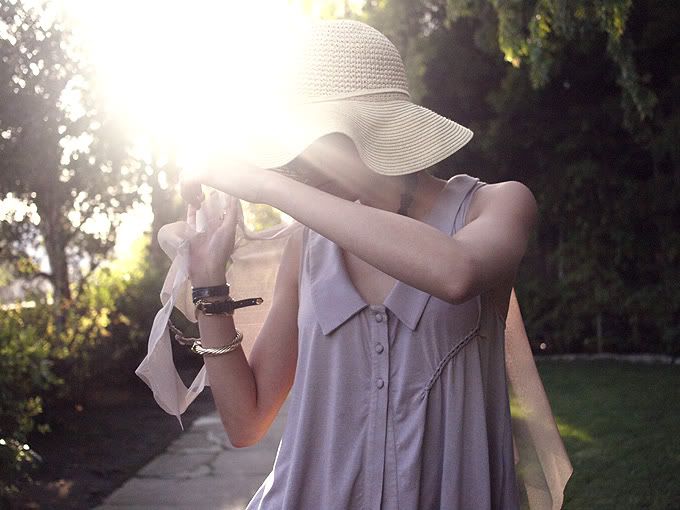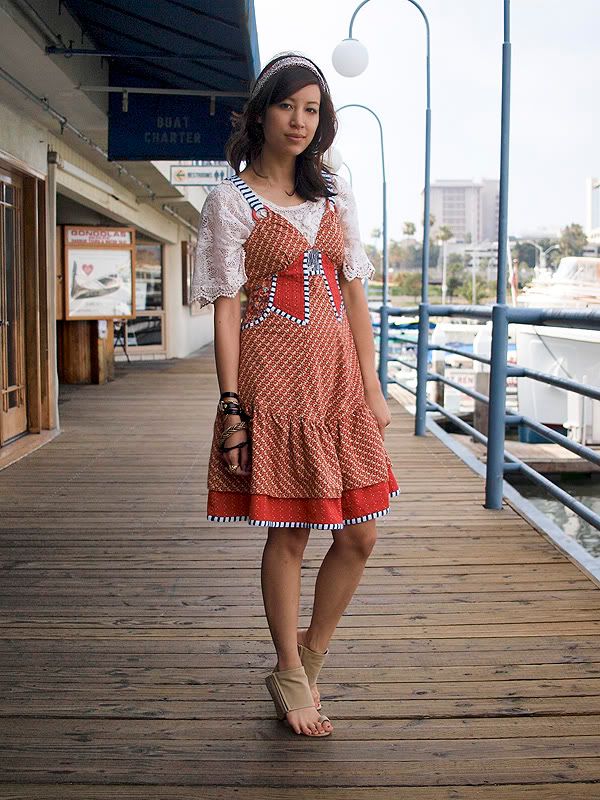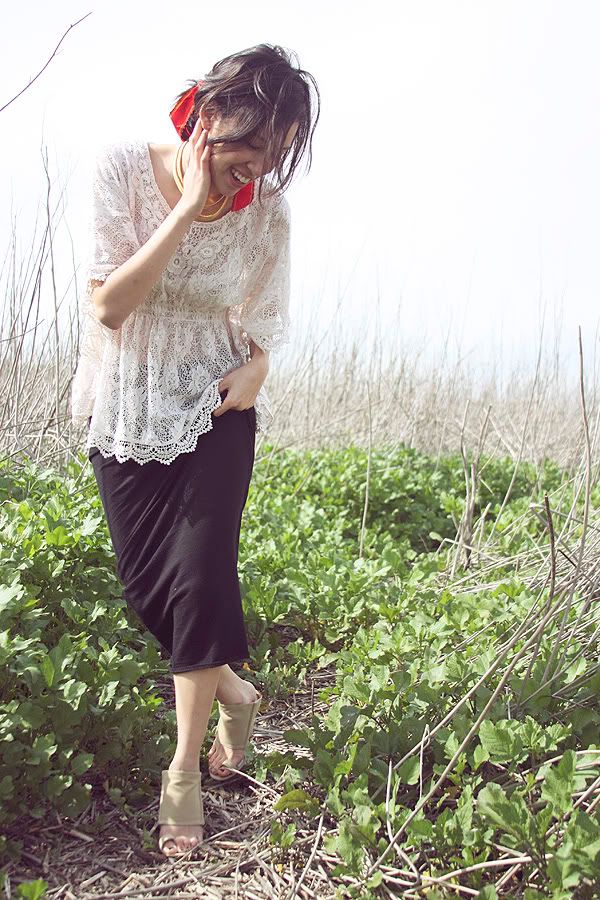 Out of all the blogs I follow, Rachel's
That's Chic
is the one I have been following the longest. in fact, it was one of the first fashion blogs I somehow stumbled, so I've been following her from at least 2007 (I think). I find Rachel's style to be very whimsical - I love how she makes very daunting pieces, such as a lace cape or a tutu, as wearable as humanly possible. Her style takes pieces that are usually reserved for an older crowd and makes them young, and she has a knack for taking a single piece and wearing it in a multitude of ways. These are the things I lalalove about Rayyych.
A few more blogs I like are
Fashion Distraction
,
Phosphene
and
Fashion Toast
. For celebrity style, my go-to blog is
Queen of the Posh and Broke
.